Hosts with heart, passion, and energy
For us, family is what makes us strong. We learn from each other every day, exchanging ideas with the ones we love most and appreciating each other's talents and points of view. So, who are we? We are true mountain people, outdoor enthusiasts, lovers of tradition, and adventure seekers. With our family's energy, we really liven up our resort. We are available for our guests (nearly) 24/7 and are constantly coming up with new and exciting highlights. We listen to nature – and help our guests follow its call. We bring them closer to our dear Dolomites and the Ladin traditions of Val Badia/Gadertal. We are proud to have a family full of individualists who are always ready to lend an ear. We always listen carefully to our guests, no matter the topic – with a sincere and honest smile. We want to create a space for you to share your passions; we promote the joys of exercise and bring you even closer to the Dolomites. Experience our homeland from the perspective of true lovers of South Tyrol. Now is the time for authenticity – the time for luxury at its simplest. We look forward to being your hosts.
"If there's a will, there's a way!" Werner is a passionate tourism professional, a successful entrepreneur, and a mountain person. Thanks to his inexhaustible tenacity, the Excelsior is constantly improving in quality. Yet he emanates an incredible calm, due in no small part to the fact that he draws his energy from nature, where he enjoys spending his free time with his family and guests. He loves to talk about the beauty of the surrounding nature while hiking and mountain biking in summer and becomes everyone's friend in winter while skiing.
Tamara is the heart of the Excelsior and has a very special eye for colours, shapes, and décor. Our hostess radiates elegance, which spreads throughout the entire resort. Wherever she is, her power can be felt, and our hotel in St. Vigil in Enneberg flourishes under the influence of her creativity and artistic sensibility. Her paintings are a love song to the Dolomites and, thanks to Tamara, adorn many corners of the Excelsior.
Whenever she travels from the city to the mountains, Noemi looks forward to the moments of natural aesthetics that she can experience here. She particularly enjoys the starry sky, which in its moving beauty, always seems so close to her. Noemi is currently studying for a doctorate in philosophy in Vienna, where she is also involved in various artistic endeavours. At the Excelsior, she entertains guests with her soft voice, singing jazz in the hotel bar. Experiences of nature and welcoming places are great sources of inspiration for Noemi, and a conversation with her takes you on a journey of thought or gives you a new perspective on your life.
The youngest member of the family was born a kind-hearted entertainer. She grew up in the big Excelsior family and is close to all the members of the #myexcelsiorteam. She loves sharing her ideas and visions with her parents and the staff and enjoys seeing how the implementation of her ideas excites both guests and team members. She inherited the creativity and determination to innovate from her parents. To further her education and stay on top of the latest developments, Giulia is studying tourism, sports, and event management.
This is Excelsior's cuddly, sweet, and fluffy four-legged friend. Since August 2022, the Russian Tsvetnaya Bolonka has been entertaining the whole family, who look after the little furball with plenty of love. What Luna particularly likes is the attention she gets from guests and staff. She is also a real mountain dog – you wouldn't guess it, but she loves to romp around at high altitudes and enjoys the peace and quiet of nature.
There is always something going on here!
News
Whether it's renovations, celebrations, or other news, there's never a dull moment at the Excelsior Dolomites Life Resort. Browse our news and stay up to date.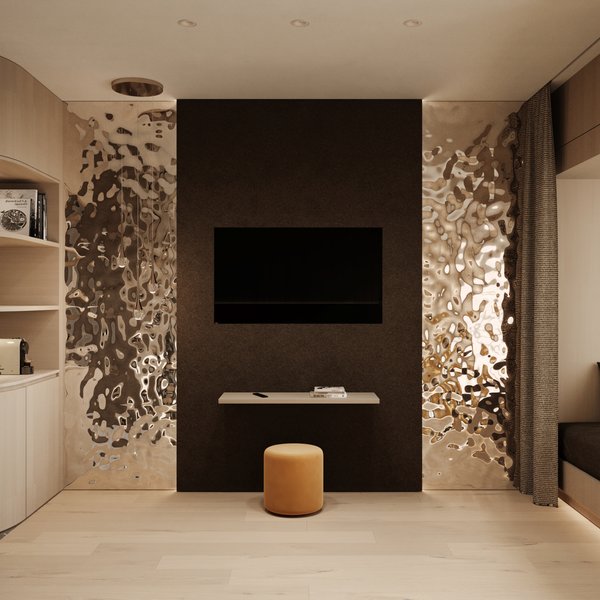 Starting from summer 2024, our guests will stay in five new de luxe rooms and two new luxury suites. The new Dolomites Family Spa invites young and…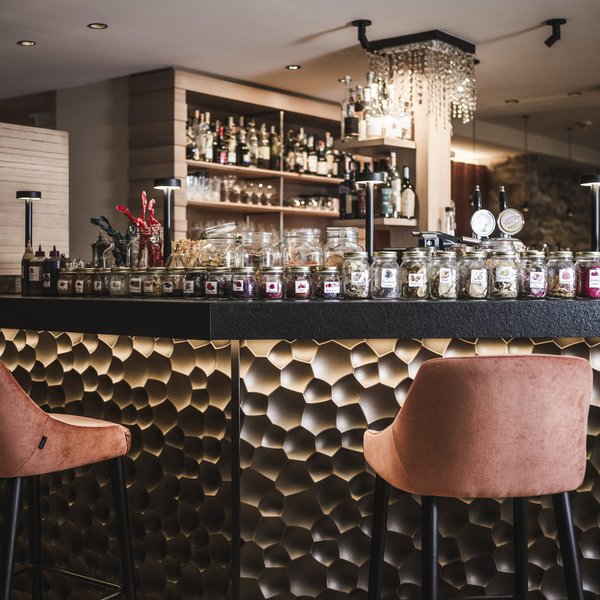 Our entrance lounge and bar shine in a new splendor and invite you to spend cozy hours in a charming atmosphere.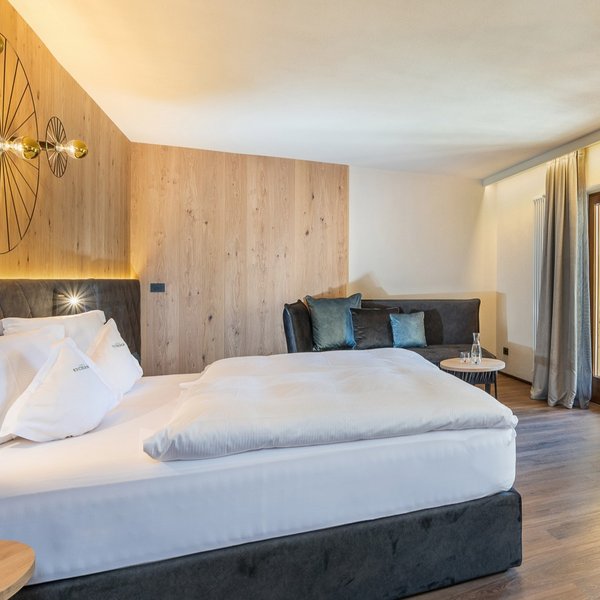 We continue to work on your perfect vacation comfort and have therefore modernized a total of 36 rooms and suites in the Residence and the Castello…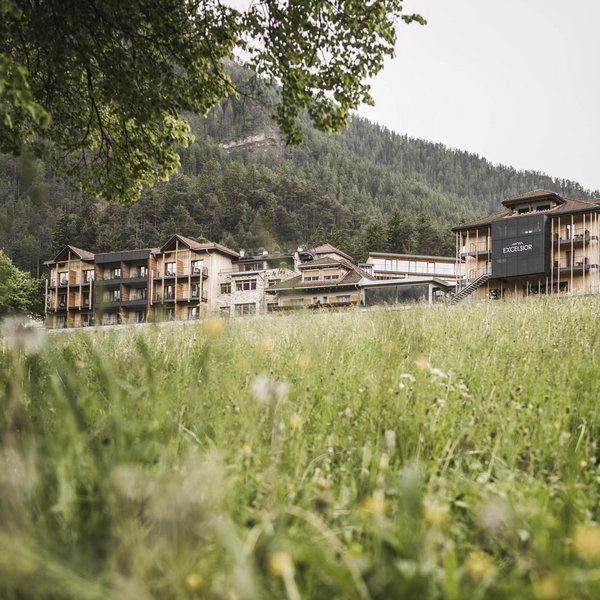 The new exterior facade provides our Residence and Castello Excelsior with a completely new look. Straight lines and natural materials such as wood…